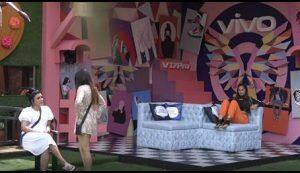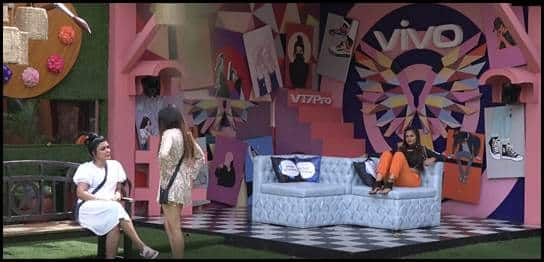 Yesterday's task of 'Bigg Boss Hospital' created a lot of masala in the house. Siddharth Shukla was the strongest contestant to tolerate a lot of torture done on his skin by Paras and Devoleena. Koeana Mitra also played well. Day 5 begins with the morning alarm. At 11 am, Paras, Asim keep talking about SHefali as she does work out. Shehnaz, Abu challenge to him to make Shefali work out. At 12.45 pm, Rashmi reads out the task where teams have been swiped as the team who were medical staff will become the patients. They are also expected to make minimum two patients to get up from the chair.
Siddharth Shukla tells Siddharth Dey to behave according to the team's perception. he also instructs his team how to torture the other team members during the task. The task starts at 1.30 pm where Bigg Boss asks Asim and Aarti to treat the patients with their talks. Siddharth Shukla makes Aarti not to go personal but to provoke in some other way. Asim doesnt listen to Siddharth Shukla or anyone. Asim blames Siddharth Shuklal for listening to girls only. Siddharth keeps on making Asim understand that he needs to perform the task with his low voice too to win the task. Asim denies treating Paras Chhabra.
In the operation theatre, Aarti takes revenge from Shefali as shefali Bagga had been very personal during the last session. But Shefali doesnt react. They also keep provoking Paras but Paras doesnt react negatively. Paras Chhabra in fact starts laughing during the task. Aarti keeps on provoking shefali in the mean time. Asim also raises his voice but due to his throat infection, Siddharth Shukla intervenes. After the task was over, Siddharth Shukla and Asim discuss the issue as Asim was not able to talk during the task. But they end up fighting.
Devoleena shares that she is upset as SIddharth's thought process who feels that girls are the weak. Paras asks the girls of his team not to get up from the task in the skin torture which will make Asim shameful. In the next session, Koena and Siddharth become the doctors who choose Shehnaz and Mahira as patients. While Siddharth is asking Mahira to lie down to apply the cream for the skin torture task. But later on agrees. Siddharth Shukla and Koena Mitra tie ice to Mahira's stomach. Shehnaz pretends that she is feeling very good even after gobar and mud is poured on her. Shehnaz sings song instead. Team members outside blame Abu for being biased.
Shehnaz and Mahira win the task till the end. Aarti and Siddharth Shukla appreciate Mahira and Shehnaz's task tolerance. Siddharth Shukla accepts that girls are stronger than men. In the evening at 5.15 pm, Siddharth Dey complain with Paras and Shehnaz about Asim for not doing any work in the house. Siddharth Dey tries to apologize to Shehnaz but she tells him to talk to her later on. In the evening 6.30pm, Bigg Boss announces that team B is 1 point ahead. Siddharth Dey and Rashmi are the on duty staff. Devoleena and Daljeet are the patients for the stomach treatment. Siddharth Shukla intervenes and asks Daljeet not to take more time in eating.
But Daljeet denies saying that it is her game. Siddharth asks Rashmi and Siddharth Dey not to indulge into conversation with patients but to feed them. Daljeet and Devoleena both vomit into a plastic bag while having the stuff. Siddharth Dey gives green chillies a lot. Siddharth Shukla get hyper for slow speed of eating of Daljeet. Devoleena also vomit a lot but they stick to the chair till the end. Siddharth Shukla and Shefali get into an argument loudly. They almost start abusing each other. Shefali Bagga crosses her line. Koena Mitra makes Siddharth Shukla to keep calm.
Later on also Shefali is very much upset with Aarti as she calls Shefali limitless. Siddharth Dey asks Shefali not to get provoked by others. In the night, Rashmi and Daljeet discuss about Shefali's abusive language towards Siddharth Shukla. But they find Siddharth Shukla to be very sensitive. Rashmi shares her bond with Siddharth Shukla as they have done a show together. She shares that Siddharth always used to respect his work. Later on Bigg Boss announces that team B wins the task. It is also announced that a girl will be chosen from the winning team who will be the queen who will have a special toilet to use and she will be safe from the nominations.
Contestants are asked to discuss and decide among themselves. Shefali keeps her name. After discussions with each other, team chooses Devoleena but Shefali disagrees with them. Shefali argues with them as she wants herself to be safe in the nominations. At 11 pm, Bigg boss asks the contestants for the girl chosen as queen by them. Paras declared with majority that Devoleena will be the queen of the house but Shefali seems to be upset about it.