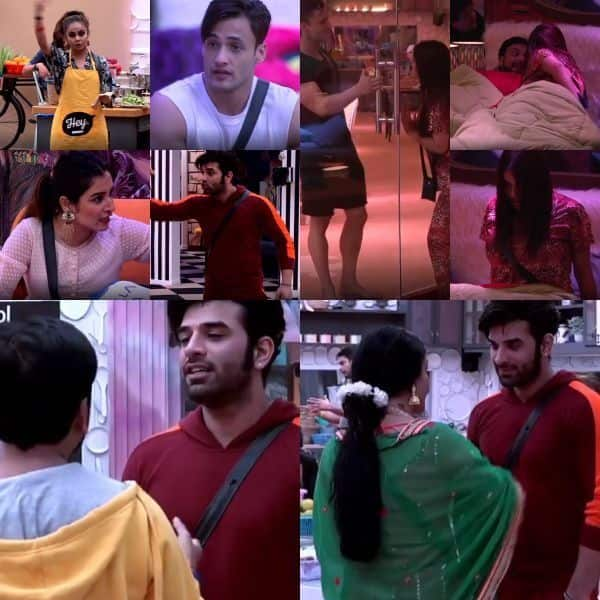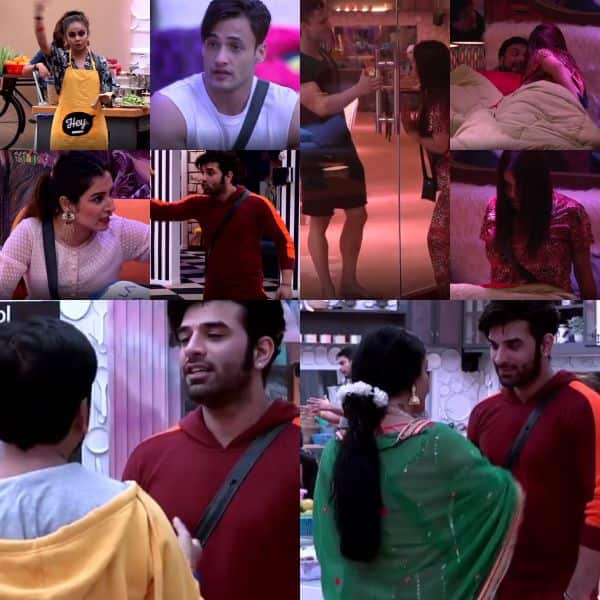 Bigg Boss 13 Day 9 Live Updates:
Tonight's episode of Bigg Boss 13 begins with a preview of the show. Koena Mitra begins by saying that she noticed the reaction of people. She says she doesn't have a problem with being nominated. She says that people wanted Asim and Abu to nominate her. Shehnaaz asks Siddhartha and Shefali whether they have feelings for each other. Rashami tries to clear their Koena's misunderstanding but Koena puts her stand forward. At 9 in the night, Bigg Boss makes an announcement that they can select own birth partners from now on as Bigg Boss lifts the protocol. They decide who will sleep where.
Koena speaks her mind to Siddhartha and Shefali about how she feel ridiculed when Asim asked her to compliment him on his body. Siddhartha and Shefali start discussing the same thing as Koena leaves. He promises that he will help her reach the finale. Aarti Singh interrogates Siddhartha as Shefali joins in. Shefali starts her horror act but nobody is scared. She leaves everyone in splits. Siddharth Shukla asks her to improvise her act. Shehnaaz impersonates Koena. She later tris to scare Asim but she takes a dig at him.
Later, Paras and Shehnaaz talk about their equation and she says he missed out on the entertainment. Shehnaaz reveals that everybody wanted to separate them both. Paras says that she made herself weak by not supporting him.
A new day dawns with Nagada Sang Dhol and contestants dancing. Koena and Shehnaaz inspect a new set up in the courtyard. Aarti and Devoleena are cooking paratha for Siddharth and Asim. Abu joins them. Dalljiet says the ration duty folks should decide the ration. Siddharth strongly outs his point forward. Devoleena storms that she doesn't want to stick to the kitchen. She breaks down and Shehnaaz calms her. Rashami too calms her down. Shehnaaz impersonates Mahira. Paras says that she cannot be friends with any girl. Shefali reveals to Mahira that Shehnaaz was impersonating her. Mahira ignores her. Shehnaaz says cook only rice for this time. Devoleena says being the rationing incharge tell the same to everybody. Paras takes a stand when Dalljiet points out that the situation is getting out of control. Koena points out that logically then they will have to comply with everyone's demands. Mahira taunts Shehnaaz. Abu is chilling along with Asim in the corner singing a song. Mahira lashes out at Siddharth's words. She and Shehnaaz have a spat.
Devoleena asks everyone not to interfere in her kitchen duty. She points out that she never said that the toilet is unclean. Shefali and Paras join in and say that he has cleaned the washroom despite it not being his duty. Asim would maintain his stand saying that he is doing his duties and they could even ask Mahira to do the same as she is his washroom duty partner. Shehnaaz asks Devoleena to cook parantha properly. Siddharth asks Devoleena what's the matter with her and why is she getting so worked up. Rashami joins Devoleena and supports her. They start bickering over paranthas.
Rashami lashes out at Shehnaaz. She says deciding ration is easy but cooking, standing there in the kitchen is a big task. Siddharth interferes. Koena and Rashami discuss Siddharth's behaviour and his language. They call him road-chhap. Siddharth argues with Rashami. Mahira calms her down. Aarti reads out the instructions for the Rani Number one task. The house is divided into two parts and the ladies will be stationed there while men will fight out. Paras, Siddharth and Asim discuss abut the task. Abu, Asim, and Siddharth want Shehnaaz to become the queen. Devoleena asks Siddharth to save her. Rashami asks Paras about the strategy. Shefali and Shehnaaz discuss Mahira and Paras' behaviour. Mahira asks Paras to play fair. Siddharth takes the first key. He saves Devoleena.
Devoleena takes a Shefali's matka and says throws into the water. Devoleena reasons that she hasn't seen Shefali helping anyone. Mahira talks to Asim that Shehnaaz would definitely burst her matki. Paras takes the key first and he takes Dalljiet out and she throws Shehnaaz' matki into the water. Shehnaaz says Paras broke her heart yet again. Paras snaps at Shehnaaz. Paras says Shefali is instigating Shehnaaz against him. Shefali argues about it. With that the episode ends.
Story Timeline