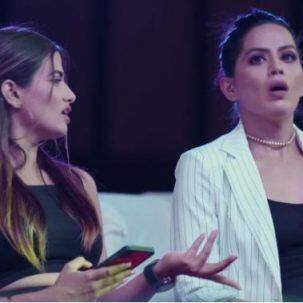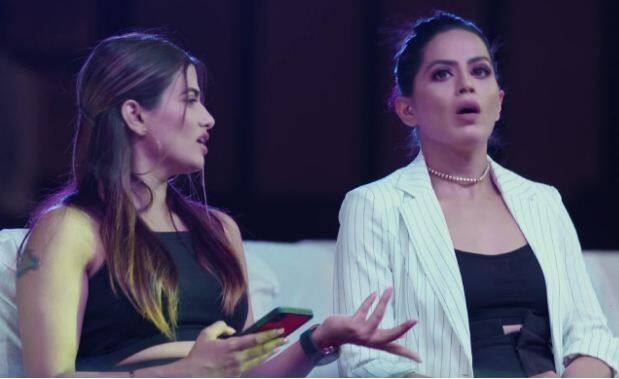 In the previous episode of Dilli Darlings, Guneet returns home from vacation and gets a call from Seema inviting her for lunch. Guneet is not interested in meeting Seema but goes anyway. Rashmi also tries to talk to her daughter but is sent away. Rashmi's daughter is preparing a surprise dinner for her parent's anniversary. Guneet and Seema argue over make-up for the event but Guneet is invited anyway. Rashmi is surprised to find her daughter prepare dinner for everyone. Her daughter also changes her name on the passport to take her stepfather's name.
In tonight's episode, Rashmi says how much she appreciated her daughters gesture. She opens up about how her first marriage was the biggest mistake of her life. She is happy to have her current husband whom his daughter also likes. Guneet also meets her friends who rag her for joining a new kitty group.
Guneet tells her friends about the drama that goes on with the Dilli Darlings. Guneet's friend, Bhavana, is a fitness enthusiast and stylist. She decides to join Guneet for Seema's event since Seema invited her too. Manya informs everyone that her Kitty Party theme is 'Pool Party'.
Manya shows up on time for the event along with Guneet and Bhavna. Manya sees Bhavana and invites her for the kitty party. Manya sees Pooja and Deepshikha walking in and thinks they wore too flashy outfits. Bhavan feels she can bond with Deepshikha over fitness and diets.
However everyone gets angry and upset when the event doesn't start on time. To make matters worse the air conditioning is turned off and no food is served at the party. Manya wishes she would have kept a fast that day. When the event finally starts, Manya and Sona criticise the models. Guneet is also least impressed.
Everyone is relieved when Seema ends the show and quickly walk out. Pooja says she will rethink before coming for another event by Seema. Guneet promises to never show up for another event like that. Will these confessions backfire at the kitty party? Stay tuned to find out.
Story Timeline