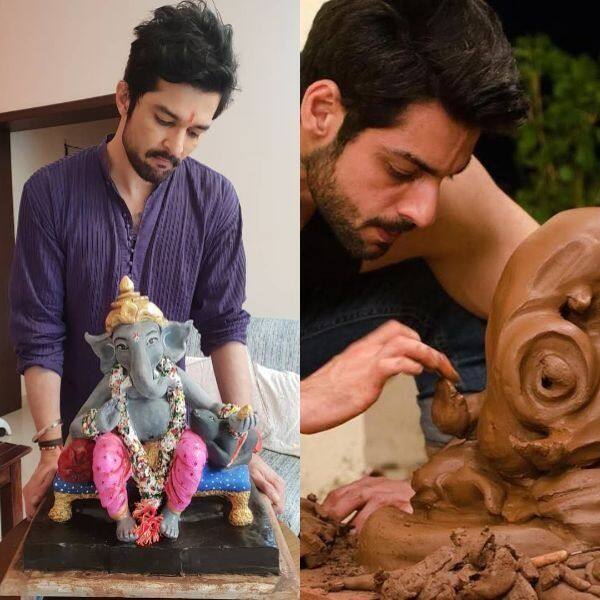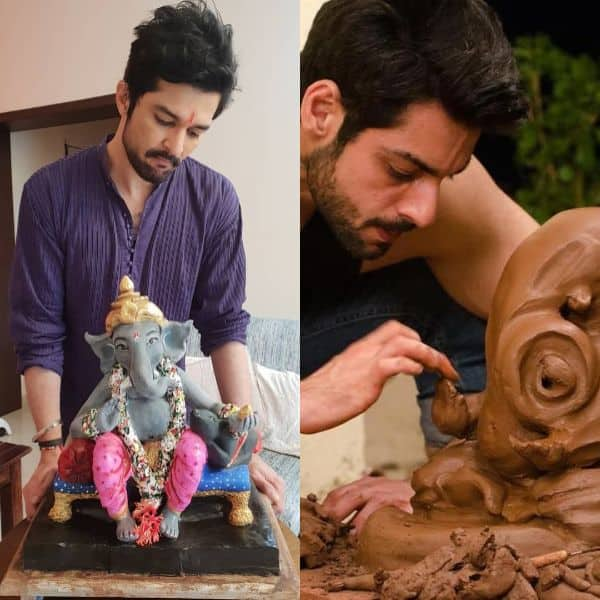 Everybody's favourite festival is just a day away. We are talking about Ganesh Chaturthi which falls on September 2. Along with many, our TV celebs too are gearing up for this auspicious festival and are eager to bring Bappa home. Celebs like Raqesh Bapat, Rithvik Dhanjani, Karan Wahi who take not only bring Bappa home but celebrate it in an eco-friendly way. To add to the lists are the likes of Arjun Bijlani, Sharad Malhotra who bring Bappa home every year.
Without further ado, let's find out what they have to say about this festival that is just around the corner. Raqesh Bapat who bring Bappa home every year does it in the eco-friendly Ganpati and sculpts the idol himself. He has taught many and is a proud teacher as his work is being spread by his pupils which include Rithvik Dhanjani, Karan Wahi to name a few. Taking to his Instagram handle, Raqesh shared the making video and wrote, "The king rises ? You must forget all your theories, all your ideas before the subject. What part of these is really your own will be expressed in your expression of the emotion awakened in you by the subject. #ganpatibappamorya ? #themaking#sculpting #art #passion" Have a look at the video here:
Rithvik shared two making video which you can watch here:
Karan Wahi shared a picture of himself sculpting the idol. Sharing the image he wrote, "Ganpati Bappa Morya… #blessed"
Sharad Malhotra who got hitched recently will celebrate his first Ganesh Chaturthi with wife Ripci Bhatia. "I have been getting Ganpati Bappa for many years but this year is very special as it will be my first Ganesh Chaturthi post marriage. I go and get Ganpati personally and this time Ripci is helping me. Ganpati celebration is a permanent thing in my life." Sharad said in a statement, a report in TOI read.
Arjun revealed how his son helps him in the decorations, Arjun said, "I have been getting Ganpati home for a long time. Ganpati festivities are a way of life. My son, Ayaan feels very happy and helps in decoration too. I can't think a life without Ganpati's blessing. I feel Ganpati Bappa has blessed me with a balance in personal and professional life."
Internet Wala Love actor Shivin Narang who is currently shooting for Khatron Ke Khiladi 10 in Bulgaria with Karishma Tanna, Karan Patel and a couple of other celebs revealed he would miss Bappa and Mumbai terribly. He said, "I am in Bulgaria and I would be missing Bappa. This is the first time I would be missing Ganesh Chaturthi. I believe in the power of prayers and being part of Ganpatifestivities makes you feel part of the city. I must say Bombay is a cosmopolitan city where all the festivals are celebrated with the same enthusiasm."
Jasmin Bhasin revealed her favourite thing of celebrating Ganesh Chaturthi, "I would be visiting a few friends place for Ganpati. Since the time I came to Bombay, I have been seeing Ganpati Bappa. I love the vibes and atmosphere in the city and like to be part of the celebration. I consider Ganpati Bappa to be a very positive and happy god. I also like to visit Lalbaug ka raja and I also love eating modak."
For more scoops and updates, stay tuned to BollywoodLife.
Story Timeline