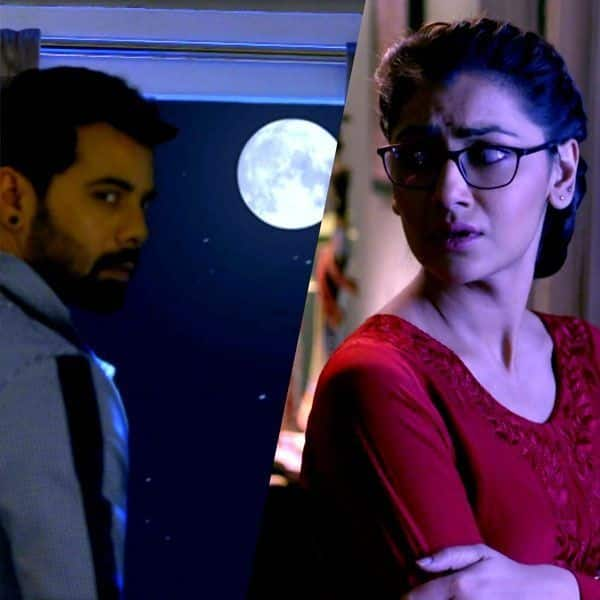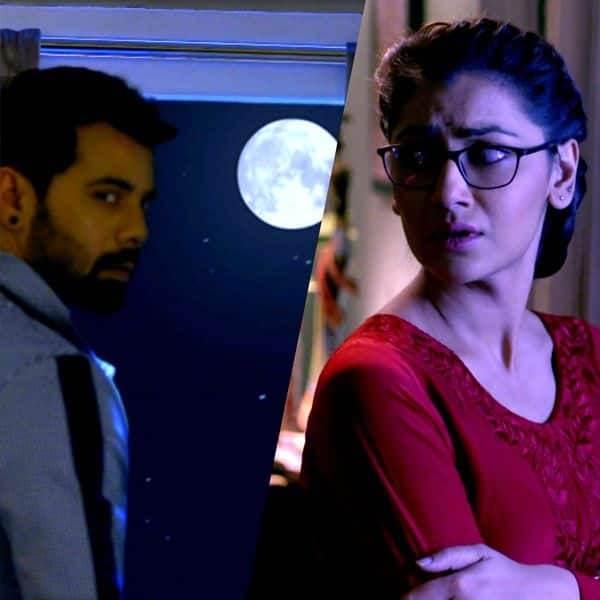 In the last episode we saw that Prachi moves away from Sanju and goes to the bathroom. Rhea realises her plan has worked perfectly and everyone seen Prachi in bed with Sanju. Aliya asks Rhea to call Prachi downstairs. Rhea calls Prachi and her 'boyfriend' Sanju to the party. Abhi and Purab are in Disha's house trying to find out if she really loves Hritik. Priyanka sees Shahana at the party and blames her too for Prachi's actions. Tonight's episode begins with Abhi deciding to play the game which he spoke about. Disha tells him that she doesn't have the bowls for the game so Abhi asks her and Hritik to come at his place for the game. Disha and Purab find it weird but Abhi asks Purab to trust him. Purab also likes the idea that Abhi tells him. On the other hand Pragya is on the way to Mehra house but she feels very restless. So she calls Disha to confirm whether everything is fine on her side.
Pragya then gets worried as she doesn't understand the reason behind her getting such weird feeling. Meanwhile, Disha wonders as Abhi and Purab doesn't come out as they all decide to go to Mehra mansion. Abhi pretends that he is upset with Purab. Purab doesn't respond earlier but then he gets reminded of Abhi's plan. Disha also blames Purab for irritating Abhi like she used to do in earlier days. Purab gets very irritated with Abhi's drama. But Abhi enjoys as Purab begs to him for not doing more drama. Abhi then manages to make Disha and Purab get into Purab's car while they leave for Mehra Mansion. While on the way, Abhi tells Hritik about the strength of his relation with Purab for years. Abhi also confirms with Hritik that Disha has no relationship with Hritik. He is about to tell Hritik about Disha and Purab but later decides not to share the personal issue of Disha and Purab.
Abhi also learns that Hritik has feelings for Disha but he tells Hritik not to think about it as Disha is not of his types. On the other hand Purab tries to ask more questions to Disha about Hritik. Disha gets nervous but pretends that she is not. She tells him that she wants to be silent as she doesn't have answers to the questions that he will shoot on her about Hritik. Disha gets very angry with Purab as he tries to find out whether Disha is actually in relationship with Hritik. Disha gets out from the car. Purab tries to stop her but Disha threatens him to call the police saying that he is troubling her. Purab somehow makes Disha speak up about their relationship. But Disha gets into a cab and leaves from there. Purab tells her about Hritik's girlfriend Veronica which shocks Disha. Purab calls Disha as lier. Purab gets disappointed again. In the party, Rhea informs Aliya that Prachi is coming downstairs.
Vikram notices Prachi not able to walk properly. Shahana comes to Prachi and starts crying. Prachi wonders about all that. Shahana tells her about the allegations Aliya has on Prachi. Aliya asks Prachi about her boyfriend. Prachi still doesn't understand about it. Sanju arrives there saying that he is there. Prachi tells Aliya that she is not getting what she is talking about. Rhea pretends that she was about to show the childhood pics of her family members on the projector but somehow the CCTV camera of guest room got connected and they all saw Prachi with her boyfriend. She calls Prachi 'shamless'. Aliya also gets angry with Prachi but Prachi clears that she is not getting about what they all are talking. Aliya accuses Prachi for taking out the clothes of her boyfriend Sanju in the guest room on the bed. Aliya questions Prachi for going alone in the room with Sanju.
Prachi tries to defend herself but Sanju pretends that Prachi is correct. Rhea still instigates the issue by blaming Prachi for being physical with Sanju in the guest room. Aliya gets reminded that Abhi had told her that he is rich and a landlord. She accuses Prachi for trapping Sanju in her love for settling her life. Prachi keeps on telling them all that there was nothing between her and Sanju. But Priyanka and Aliya burst with anger on her. Suvarni Dadi and Meetali still believe Prachi. Pallavi also asks them to give Prachi a chance to keep her side. Prachi also tells that she is innocent and will prove it. Aliya questions Prachi how she will prove her innocence. Will Prachi be able to prove her innocence? Stay tuned to find out.
Story Timeline